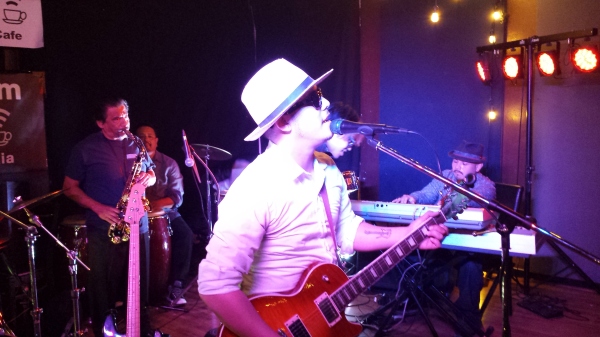 RJae Haas (Lead Guitar/Lead Vocals) is an extremely talented young musician who has been performing since the age of 13. RJae (pronounced RJ) has had the honor of sharing the stage on several occasions with West Coast Blues Band of the Year Award Winner and Silicon Valleys best Blues Band Mr. JC Smith, and regularly tours with bay area's top ELVIS impersonator Rick Torres. Haas has opened shows for Grammy Award winners and R&B Artists Tony, Toni, Tone, Dan Hicks and the Hot Licks and top Selena Tribute band Los Chicos Del 512! Over the years RJae Haas has received many accolades from people such as Bay Area Hall of Famer and Rock Star Greg Kihn, Radio Host Chris Jackson, Founder of "Hot San Jose Nights" and Car Guy Channel Mike Hennessy, San Jose Vice Mayor Dave Cortese, San Jose Council Member Kansen Chu, has appeared live on KFOX Radio 98.5 and KMVT My Tune TV Channel 15.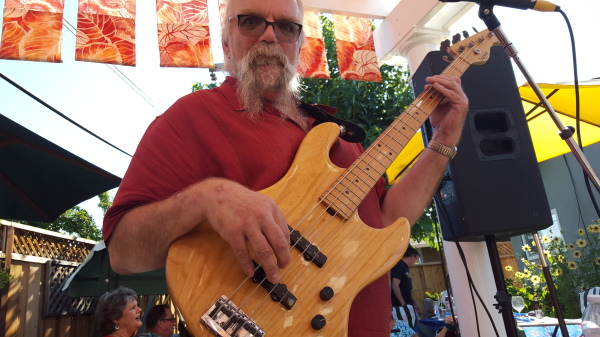 Mr. B has had the pleasure of sharing the stage with artists such as Dave Mason, Arlo Guthrie, Larry Carlton, Johnny Paycheck, Marva Wright, Gregg Allman and John Lee Hooker over the years and states that as he gets older, he continually gains appreciation for what a gift being able to make music is. For over 25 years Mr. B has regularly performed around the Bay Area with numerous different cover bands and
states~ "All good music has soul, whether it's Blues, Bluegrass, pop or Beethoven. I try to find that in myself and the music every time I play."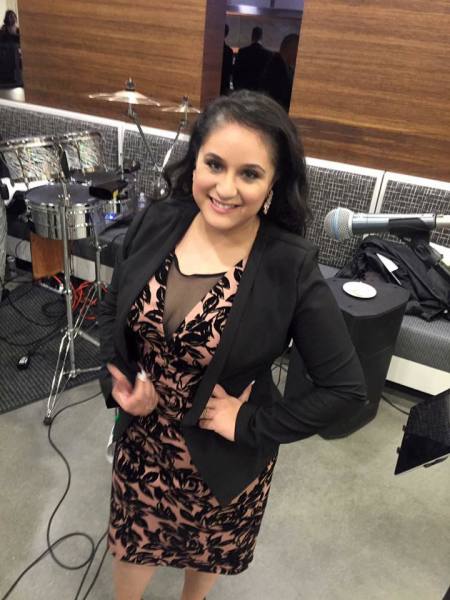 An extremely strong an talented female vocalist born and raised in San Jose Ca. Gomez' fist instrument was the Clarinet which she picked up in the 3rd grade. While in her teens she began singing and found this is what she liked the most and continued to sing at her Church. While over the course of a few years she been taking her vocals to the Karaoke stage shining with her Latin and Funk sound. In 2015 Juzelie joined the band bringing in her talent and is the bands only female vocalist.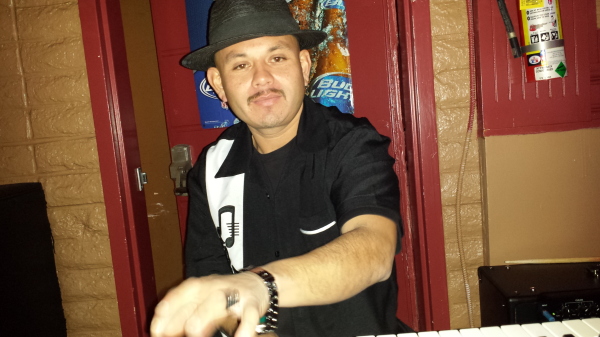 Misael Flores too comes from a background of musicians that run deep in his family history. He first began drumming for his this Church when his was 5 years old and over the years moved to bass. In his teens Misa began playing keyboards which he found was his calling. He continues to play at his Church every Sunday and always has a great positive attitude and calmness about him that he brings to the band.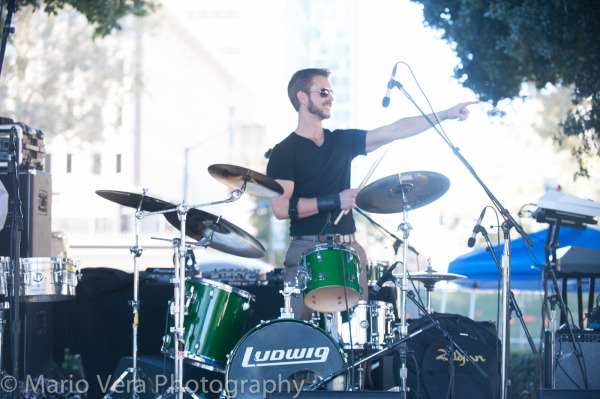 Devin Lesneski (Drums) first saw the band in early summer of 2014 at one of their events; he was so impressed with their Latin sound that he introduced himself, quickly became friends with all the band members and began attending rehearsals to show them his drumming talents. In early 2014 Devin had moved from Arizona to California coming from a Santana Tribute Band and was seeking a new musical family home. His first performance  with the band was the San Jose Music Festival opening show of Tony, Tony, Tone  where he rocked the stage for 3 hours! Devin has since remained the bands permanent drummer and brings great percussion talent to the stage at every event.